Opening day for 2021 ATV Season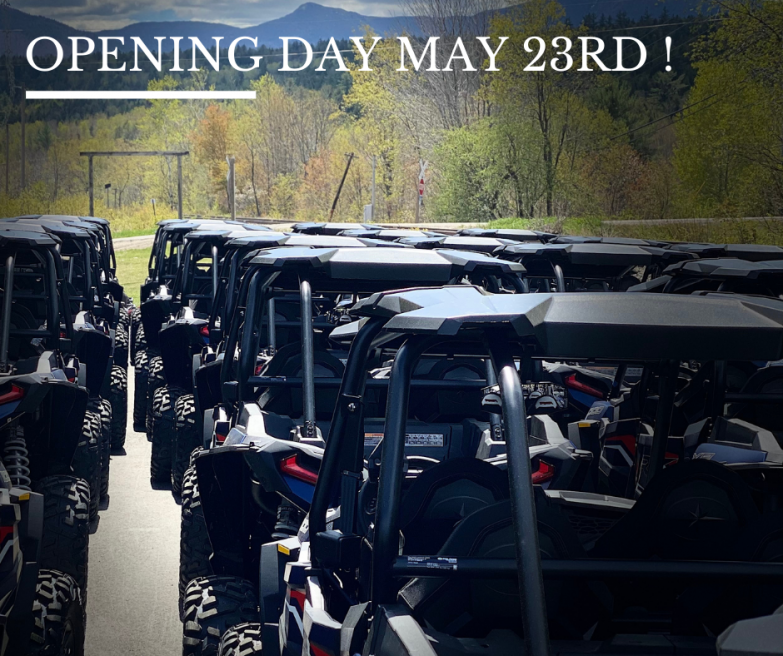 Our opening day for 2021 ATV season is almost here. Mark your calendars for May 23rd! We have been working hard to get everything ready for our customers.
We have a new fleet of 2021 Polaris RZR's, ready to take you for a seemingly endless adventure! 2 and 4 seaters to choose from!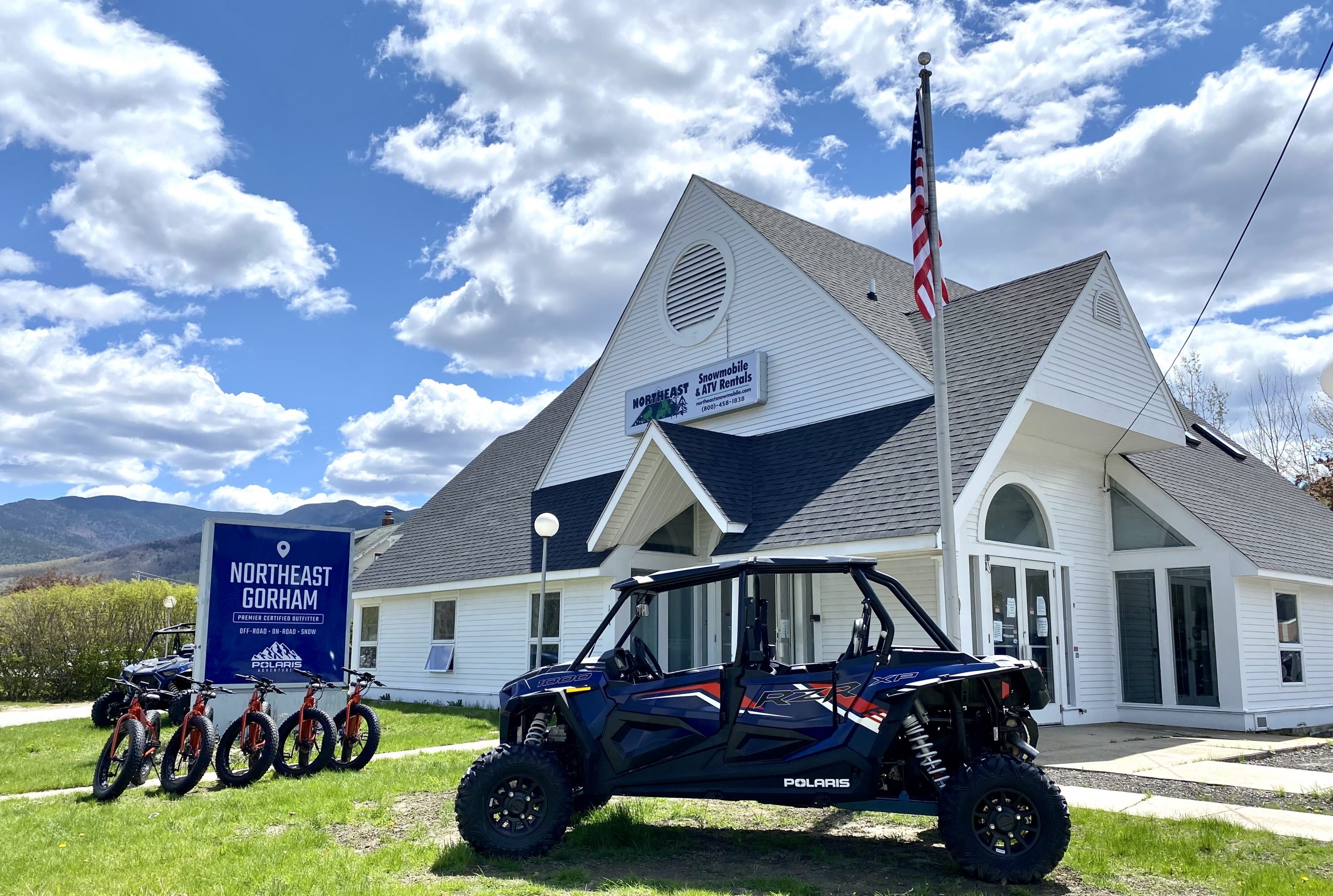 Explore the scenic Jericho Mountain State Park in New Hampshire, where you can travel across 100+ miles of connected trails through the East Coast mountains, hidden lakes, streams, and dense forests.
We also can't wait to welcome the endless summer excursions! And with the warm weather and new adventures come ethics and responsibilities:
Always operate at a reasonable rate of speed for the conditions and within your ability.
Slow down when driving in the dark.
Always drive on the right hand side of the trail and park to the right in a single file line off to the edge of the trail.
Stay on designated trails and respect landowner's property.
Don't drink and drive.
Listen for other riders: do not use headphones or earbuds while riding.
Leave only tracks: bring a trash bag with you for your trash and pick up any you see along the trail.
Respect the wilderness: plants, trees and animals.
For N.H. OHRV rules, laws, regulations and registration information click here .
Electric bikes are new this year! We love them and we hope you will too!
THROTTLE & PEDAL ASSIST RIDING (Yes! Both in one!)
They are all-terrain, all-weather fat tire e-bikes. The 7-speed gearing on these e-bikes is set up so that you can pedal along comfortably with the power assisting you from the electric motor. We don't recommend them for single-track, technical riding. They are ideal for the Presidential Rail Trail and intermediate riding. They are great for around town as well!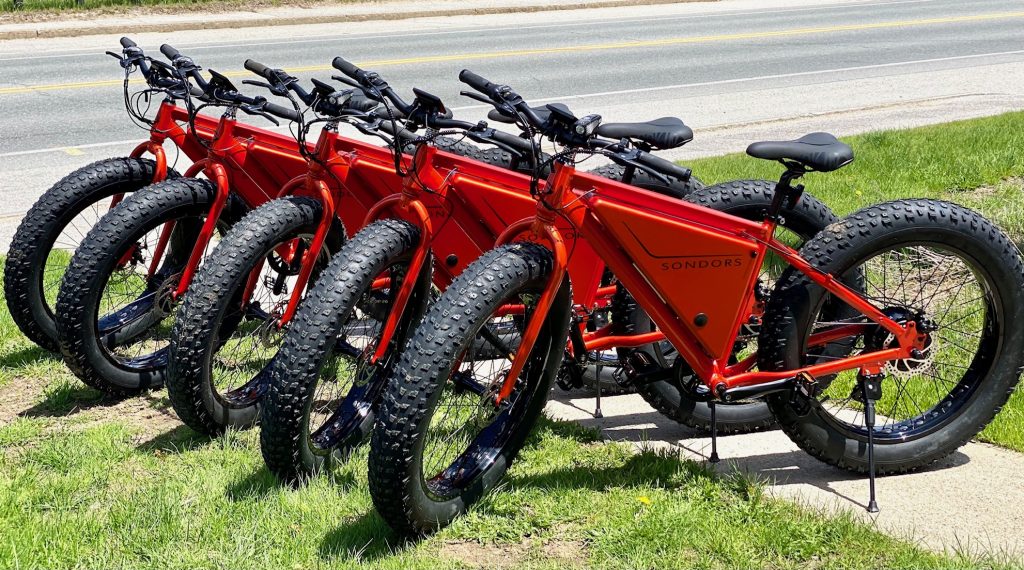 Check out our Riding Safety Video and we hope to see you here at our Gorham location soon!